Going Green Initiatives
As a Christian school, we take seriously the mandate in Scripture to be good stewards of God's creation – not only to honor our Creator but as an act of love and service towards "our neighbor." Through the Solar Project, the Water Treatment Plant, and the Indigenous Forest Project, we are actively working towards our goal of being good stewards of creation.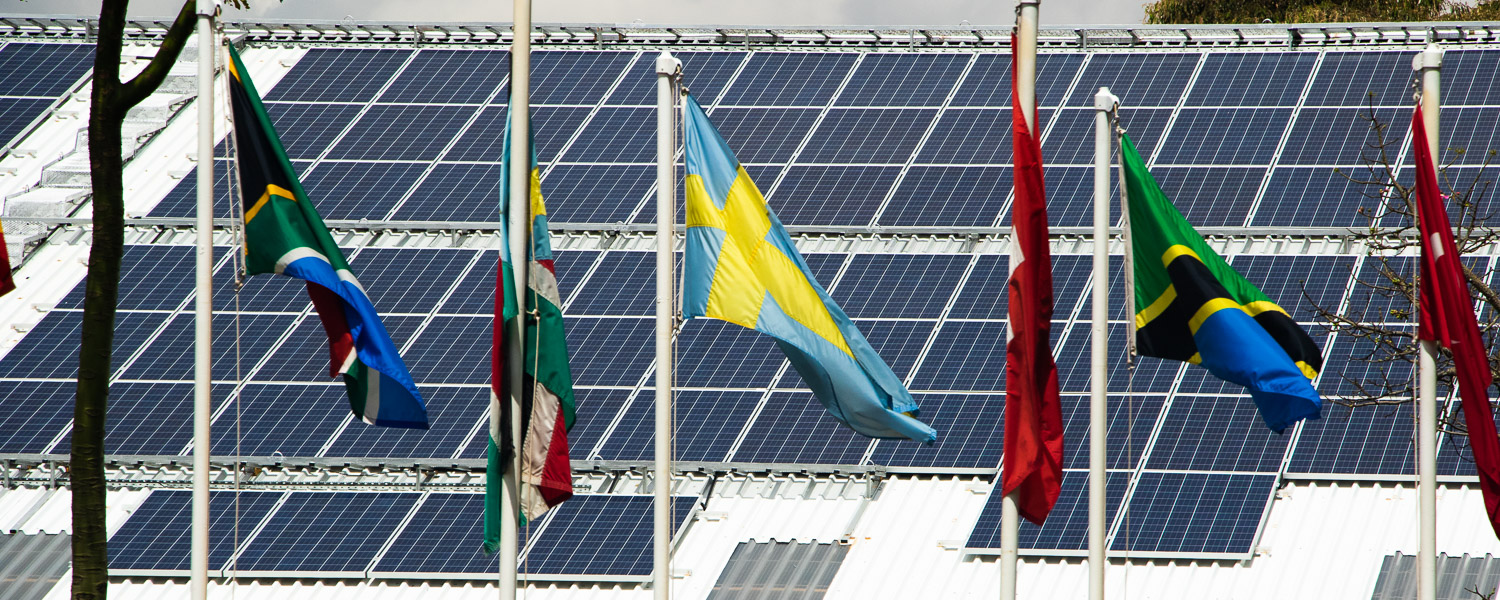 Solar Project
Rosslyn's solar plant consists of almost 500 state-of-the-art solar panels that can produce up to 120 kilowatts of electricity - an amount that, on a typical sunny school day, covers the majority of our daytime electricity needs. To date, the solar plant has produced well over 300 megawatts of electricity and cut CO2 emissions by 220 tons.
The solar plant's positive environmental impact is equaled by the financial stewardship the plant represents. As a non-for-profit, all revenue at Rosslyn goes towards the costs of its educational mission. Whatever money we can save on operating costs (such as electricity) is money that can go towards learning. So far, we have saved approximately $75,000 in electricity costs. Over the expected 25 year life of the solar plant (after the cost of the plant and maintenance) we expect to save at least $1.5 million.
Current Solar Usage
The gauge below shows a live look at the production we are getting from our solar panels.
Water Treatment Facility
Water scarcity is a significant and growing problem in the world. This is particularly true for the rapidly expanding cities of Africa. With this in mind, Rosslyn has explored a number of ways it can better utilize its water resources. In addition to increasing water storage on campus and harvesting rain water more efficiently, Rosslyn has recently built a water treatment facility. This facility collects water used on campus (sinks, toilets, etc.) and uses natural processes to convert this "black water" into safe and recycled "grey water" that then is reused for campus toilets, watering the fields, and other high volume purposes. So far, the school has been able to cut its reliance on city water by 30% and this number is expected to grow as additional parts of the campus are connected to the system.
Indigenous Forest Project
Rosslyn's beautiful natural environment is made up of a wonderful variety of plant and tree species, including a large number of old-growth trees. In recent years, Rosslyn has initiated an effort to replace exotic species with indigenous trees - planting approximately 1500 local trees. We are currently exploring a partnership with Kenya Forestry to plant trees on the country's "critically endangered" indigenous trees list.