Spiritual Life
One of the core values at Rosslyn Academy is Christ-likeness, imitating Jesus Christ in all that we do and say as individuals and as a school.
This aim is at the heart of the school's culture and is the foundation for the other four Core Values – Excellence, Service, Intellectual Virtue, and Community. Rosslyn values the spiritual development of each student and provides opportunities at each grade level for students to grow in their knowledge and understanding of who God is. This is done through an integrated Christian Religious Education (CRE) curriculum at each grade level, weekly chapel services and morning devotions and prayer at the beginning of each day.
Elementary
In the Elementary School, classes begin each day with morning devotions and prayer. Each grade's curriculum includes a CRE class built around Bible knowledge which is developmentally tailored to that age's understanding.
Each week there is a chapel period composed of singing and a variety of learning activities. Each year there is a Spiritual Emphasis Week when time is set aside to focus on knowing God better and learning more about Him.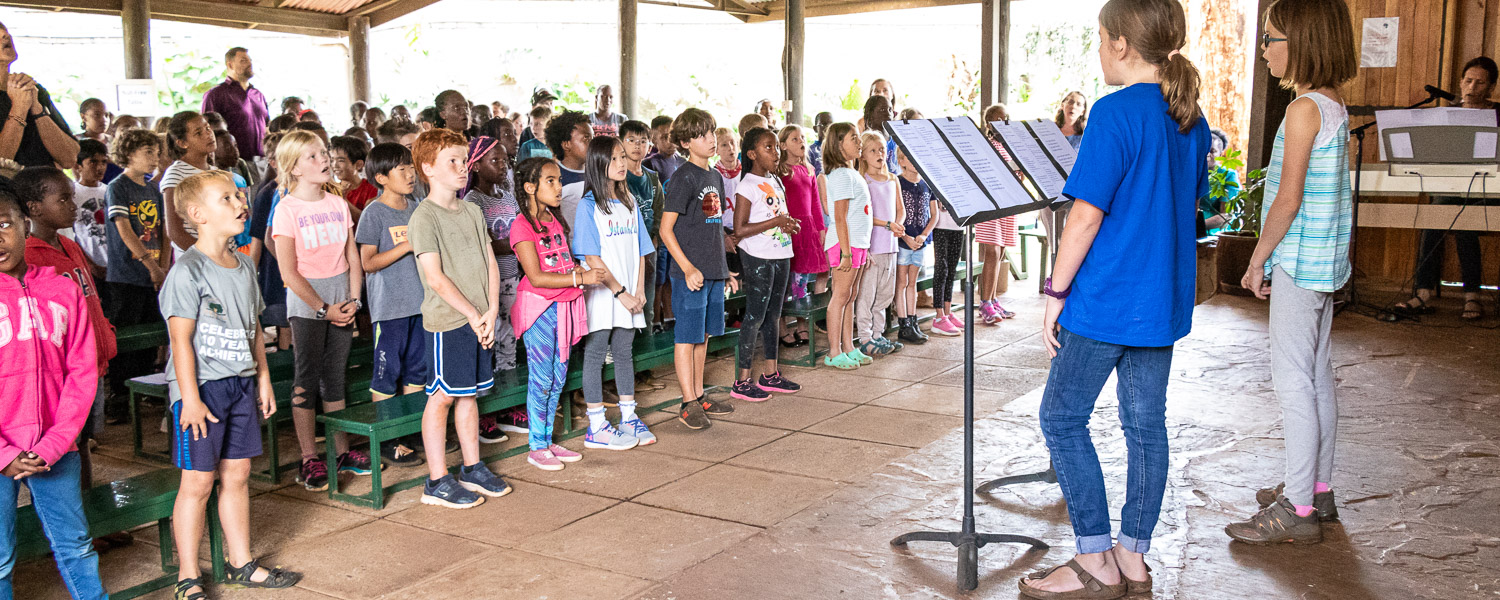 Middle School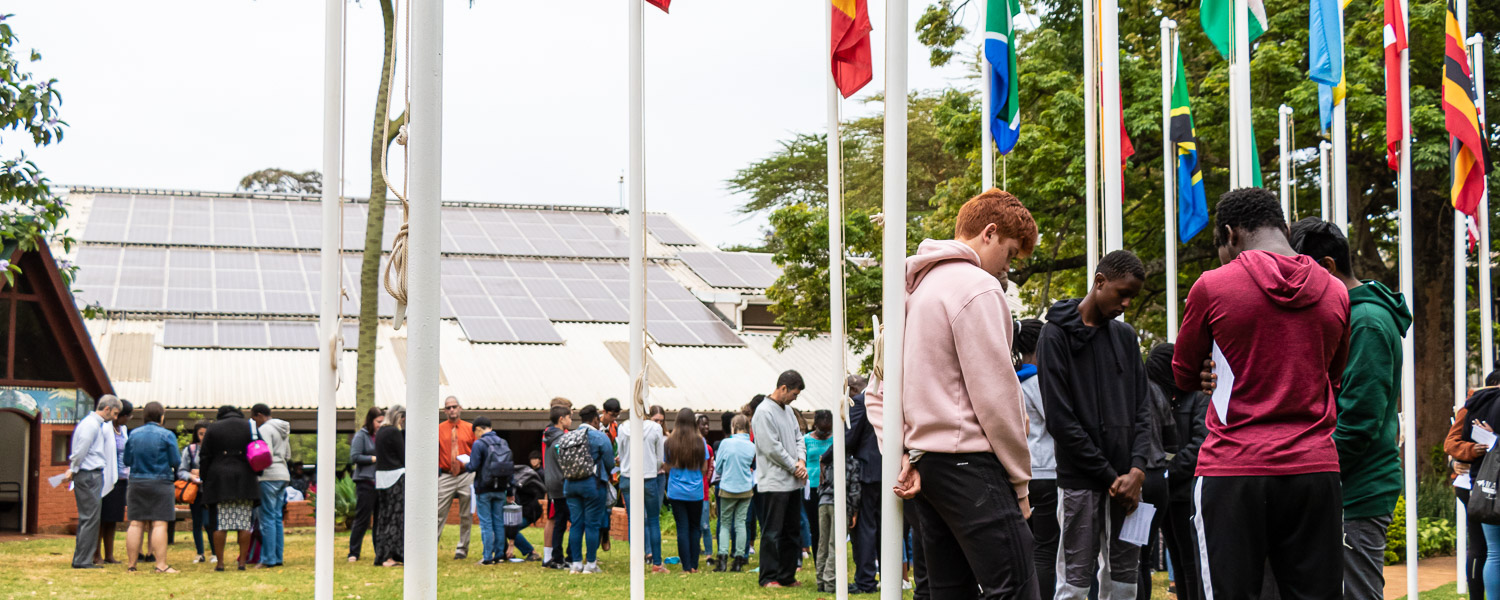 Rosslyn Academy Middle School strives to educate students wholly, including seeking to help students grow spiritually. Class begins each day with morning devotions and prayer time. Students are also encouraged to grow spiritually through weekly chapel services. Students are invited to be a part of the Middle School worship team, and to share other God-given gifts and talents with their peers in the chapel setting.
The Middle School has a Spiritual Emphasis Week once a year, which often involves a guest speaker coming to encourage and challenge students in their walk with Christ. Students take Christian Religious Education (CRE) for one semester each year they are at Rosslyn Academy.
Grade 6 - Understanding the Bible: God's Revelation of Himself
Grade 7 - Knowing God Through His Redemptive Story: Covenantal Love
Grade 8 - Knowing God Through His Redemptive Story: A New Kind of King and Kingdom
Grade 8 Elective - Discipleship (one semester)
High School
A wide range of opportunities for spiritual growth is available and encouraged for Rosslyn Academy High School students. Students participate in weekly chapel services which are designed to teach, disciple, and encourage from Scripture those who already have a personal relationship with Christ while inspiring and drawing to faith those of other faith backgrounds.
In addition, each year the High School dedicates a week to spiritual formation and learning. This week is called Spiritual Emphasis Week (SEW). During this week, guest speakers challenge students to evaluate their spiritual life and to dedicate themselves more fully to God's purposes for their life.
Each student also participates in Christian Religious Education (CRE) courses each year of attendance. The High School CRE courses are designed for students to interact with Scripture and to better understand the teachings of Christianity. The courses follow a specific sequence and build on one another.
9th Grade - Old Testament
10th Grade - New Testament
11th Grade - Christian Worldview
12th Grade - Christian Engagement and Response
Finally, faculty members are committed Christians who provide a devotional time and prayer at the start of each school day. Many students also participate in small student centered covenant groups that are typically led by staff members or local Christian youth leaders. These small groups work to challenge the students to grow in Christian knowledge and faith, to be accountable to each other and to serve one another.